Members
Zaklad Sprzetu Motoryzacyjnego
POLMO S.A.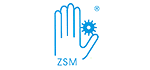 ul. Lidzbarska 15
87-300 Brodnica
tel. (056) 491 22 85
fax: (056) 498 37 34
zsm@polmo.pl
www.polmo.pl
Share capital: 22 617 000 PLN
Employment: 350
President of the Management Board: Jędrzej Tomella
The Company specialises in the production of exhaust systems, exhaust gas catalysts and air filters for automobiles, delivery vans, trucks, buses and tractors. The Company's 40-year tradition and ISO 9001, ISO/TS 16949 certificates ensure the products to be of the highest quality. The main customers include: Fiat Auto Poland, Daewoo Motor Polska, Star, Jelcz, Ursus, Autosan and the spare parts market.